Residential Management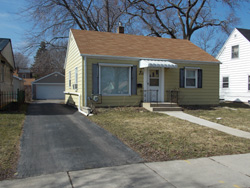 Renovations
Pennybag Property Management in Milwaukee also provides residential renovations for homes in Southeastern Wisconsin. From simple updates in one room to extensive remodeling throughout the entire house, our home remodeling experts can complete the job for an affordable cost. We provide kitchen, living room, and bathroom remodeling, along with improvements for any other room.
Siding
We also repair and replace siding for homes in the Milwaukee area. We work with any siding material, including vinyl, wood, fiber, and aluminum.
Painting
Our Milwaukee area painting services includes interior and exterior paint, providing touch ups or completely new coats of paint.
Snow Removal
In the winter, we also provide snow removal for residential properties so homeowners can walk and drive around safely. We shovel sidewalks, lay rock salt, and clear snow from driveways.