About Pennybag Property Management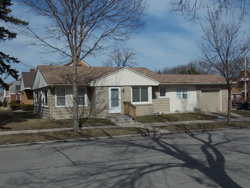 We offer many real estate services including purchasing, home repair, marketing homes for buyers, and selling homes. Our mission at Pennybag Properties LLC is to give families a good, clean, safe, affordable home to raise their families. We also work with families' specific needs and dreams of home ownership. Pennybag Properties works with tenants to get their credit in shape so they can purchase a home for themselves. Our goal, in addition to finding each client the right property, is to educate them about the Milwaukee real estate market. We provide knowledgeable information for both real estate buyers and real estate sellers.
We buy houses in any local area, condition at any market value and we rent these homes. Here is some of the quality work we provide.