Rentals in Milwaukee Area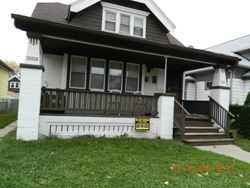 Pennybag Properties buys houses that have been rental properties for various reasons. If you are growing weary of your tenants and have repaired the house, only to have future tenants cause a need for additional repairs, we can relieve you of your rental home and give you some cash to show for it.
It can be tough to wait for someone to fill a vacant rental home while paying an endless stream of mortgage payments. Or maybe you do have a tenant, but they aren't paying their rent. If you are at the brink of the eviction process and need someone to buy the home, Pennybag Properties can work with you. We can begin the selling process even if the tenant still resides there.
Give us a call and we'll happily go over all the options you have. Call me today at (262) 719-1332.